The Pinafore Dress
by
allyretro
featuring
tee and cake
In my previous
Birthday Wishlist
post I featured this lovely teal coloured pinafore dress. Since then I have been obsessing over them like a mad woman. Out of all the Pinafore's I've seen, these two Topshop ones are my favourites. I couldn't help but style these with everything from Topshop! The Topshop rolled back sleeved shirts are my absolute favourites and I think they'd go amazing with pinafores. If you're not afraid to show a bit of flesh I'd definitely say go for the cropped top and if you're like me and not that brave then I'd go with the shirt! And lastly I'd add on a pair of black boots. This would be an amazing summer outfit, I'm sure there will be lots of people rocking out the Pinafores and dungrees this summer! I'm so excited. Hopefully the sun actually comes out this summer as the weather hasn't been the kindest this week!
How would you style a Pinafore dress? :)
P.S - I can't believe I'm 5 away from 200! Crazy as I only got to 100 in December!
Follow me on
Bloglovin
,
Twitter
,
Instagam
and
Tumblr!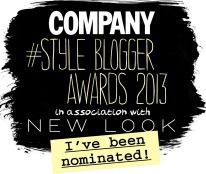 If you'd like to vote for my blog as best
personal style - vote

here

:)