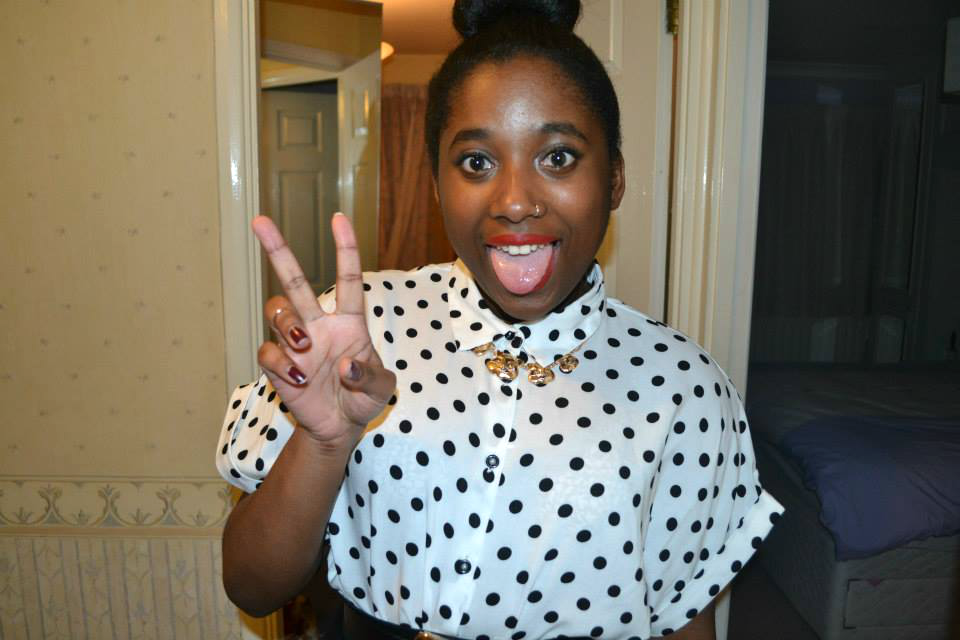 Shirts - Primark / Necklace - Topshop / Boots - River Island / Lipstick - MAC 'Russian Red'
On Friday I spent my evening, night (& morning!) with Sian and Vanese. We got ready at Sian's - who has an awesome Nikon camera so of course I couldn't not take some good quality pictures, thanks Sian! I bought this crop top from Primark for £10. I never spend over £5 on a single item in Primark but this blouse was totally worth it. I wore Vanese's gold cat necklace that I got her from Topshop for Christmas and wore my skater skirt and belt from New Look, I can't resist a black and gold colour scheme! I saw some other shirts in Primark that I will definitely be going back for, I'm loving their new S/S stock. Even though summer isn't coming anytime soon it's still nice to be able to wear non-knitwear related items.
I've added a new "Shop My Closet" section on my blog. If you don't know what that is, it's where you can quite literally.. buy things from my closet! There's only a few things on there, I have more to add and I have even more items on Depop (username is "AllyRetro").
I've been loving lots of music recently, I've been loving Beyonce's new album (Partition has been on repeat for days!) I've also been loving Bombay Bicycle Club's new album "So Long, See You Tomorrow" one of my favourites from the album is "Come To", this song gives me massive nostalgic feelings, it's a really great song, have a listen.